living willow garden at the seaford allotments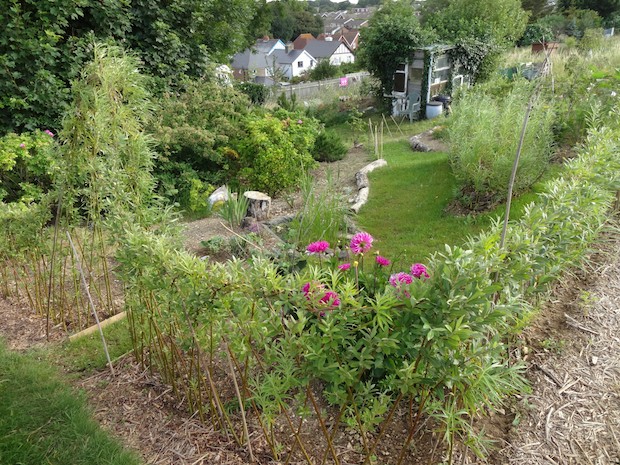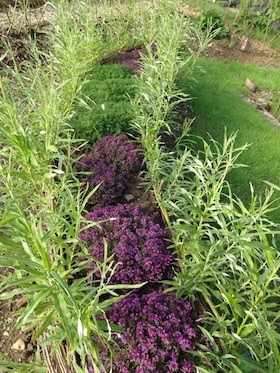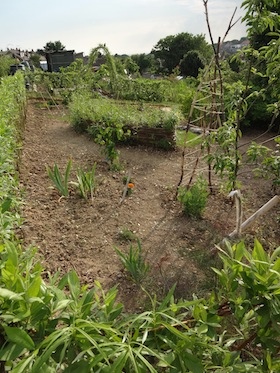 A living willow garden at the Seaford allotments has been planted in a corner of the Wilderness Project.
Carol planted living willow rods during late winter as a boundary around a new Dye Plant Garden which is being developed by plot holder volunteers Chris and Richard Moore.
Chris Moore is a weaver and dyer and will cultivate more perennial dye plants to use in her work with the East Sussex Guild of Weavers, Spinners and Dyers. Richard has landscaped the overgrown sloping site and has discovered charming Rosa rugosas, current bushes and rosemary and will continue to develop this 'secret garden' as part of the Wilderness Project.
Within the living willow garden enclosure a pond has been made which is full of oxygenating plants and attracting dragonflies and frogs.
During late winter Carol made a seat from living willow rods, planted up with herbs. The willow needs plenty of watering to establish and has grow well during spring and summer. It will be pruned and tied in during the autumn which is the correct time to prune living willow.
This project is part of the big lottery funded wilderness project and brings more bio diversity to the Seaford allotment site with this nectar rich planting.