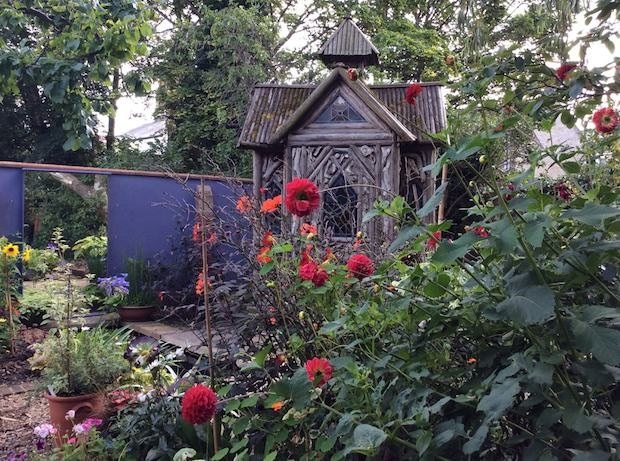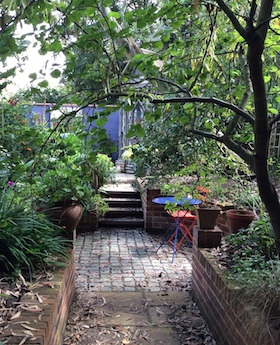 This secret garden in Norwich was a difficult garden to survey. There were many mature trees and shrubs at various levels blocking access and the process took two days. You literally could not see the wood for the trees.
The client hired me specifically to gain clarity in the space, using my practical and imaginative design skill. The new layout had to include a quirky rustic summerhouse, which looked as if it had come from Lord of the Rings! Instant magic!
The successful layout of this secret garden was finally achieved by creating bold paths, safe changes of levels, seating spaces and integral pond. The client planted the space with a strong bold colourful scheme, raising all the plants herself!
Landscape construction was executed by Nick Corby.
A mirror attached to the back wall over the pond extends the space: an old fashioned device, but in this rustic magical secret garden setting it works to great effect!
Photographs kindly supplied by Gail Durbin, jewellery designer and artist
"I am amazed how quickly the garden started to look as though it had been there forever."
Gail, Norwich