bespoke garden metalwork creations: the finishing touch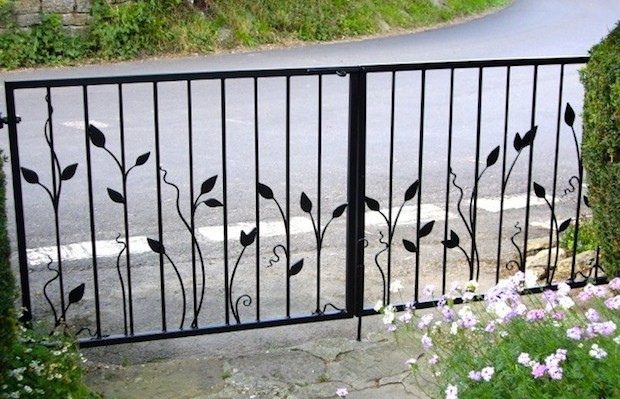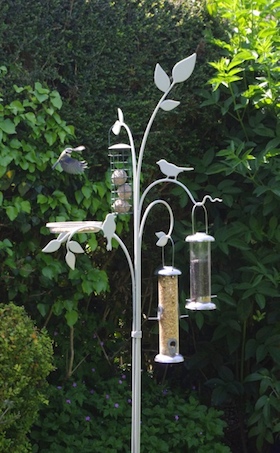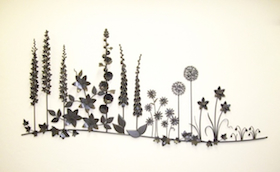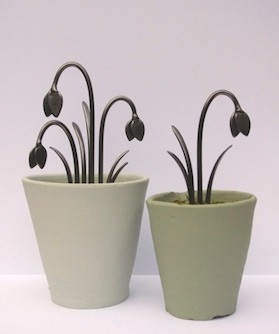 Selecting decorative furnishings for your garden can prove challenging. There are multiple styles of bird feeders, garden objects and furniture available. Many garden feeders are cheap looking, badly made and can visually spoil a well designed garden. Clients want to make additions to their garden after the garden is built so it makes sense to find items that blend into the garden surroundings. Hire an artist to make a bespoke artwork for your garden.
Artist Belinda Ferretter  makes bespoke metal art work in her Arlington Studio, East Sussex. Her elegant and practical metal sculptures are so sensitively observed and executed, they are ideal inclusions in your garden space.
Belinda and I share a love of birds, so as soon as I was introduced to her work it registered on my radar immediately. She makes a variety of metal art work: garden gates, bird feeders, garden chairs, plant supports, garden sculpture and architectural 'Juliet style' balconies.
Interior creations include wonderful metal bird stair cases, lamps, curtain rails and wall screens, but Belinda can make almost anything so contact her for your particular project.
Using steel means her artwork is strong enough to take the weight of plants (and humans, if a seat) or stand up to the constant use of a gate. Her elegant graphic style lends itself to the simplicity of the pieces and these stand out perfectly against the foil of a densely textured hedge or rising above tall perennials or grasses in the flower border. View all her beautiful work on her website www.belindaferretter.com