tug of war at the tide mills newhaven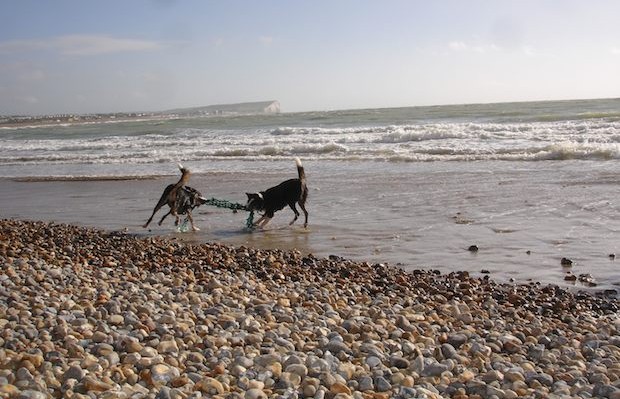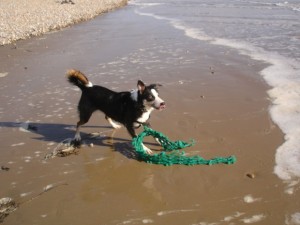 Cool, Cool, Collies: nature trailing with the dogs around East Sussex
These border collies I look after love running amuck on Newhaven beach after gymnastics in the Tide Mills ruins. As part of my work as a designer and artist involves working indoors on drafts, concepts and quotes, I always need to get outside from my work area a few times a day for exercise and thinking time where I can clear my head. So having the company of these two rascals Flo and Fran, provides me with plenty of visual comic relief.
There is wonderful seaside flora and fauna to see on the beach, in contrast to the different industrial beauty of Newhaven Harbour and I love the aesthetics of the wind and salt eroded old flour mill ruins.
While I'm looking for plants like sea kale and sedums, along with colours and shapes of the buildings, hideouts and wreckage; these two terrors race around and have adventures on the pebbles and in the surf.